Guitars Over Guns Board of Directors
---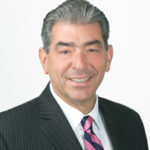 Bob Bernstein – Chairman & Treasurer
Sr. Managing Partner – Envestnet Retirement Solutions (ret.)
CEO/Founder – Prism Partners LLC (ret.)
Bob is an accomplished investment advisor in Chicago and has served as the Board's Chairman since inception. As Chad's father and mentor, Bob helped Chad turn his passion for service through music into a true channel for social impact as a co-founder of Guitars Over Guns.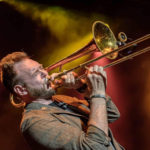 Chad Bernstein – President & CEO
Dr. Chad Bernstein is a celebrated musician and the founder of Guitars Over Guns. The organization is built out of his vision that music provides the bridge toward creating the relationships that are necessary to empower youth living in challenging circumstances. Chad has dedicated his life to the pursuit of unlocking potential in at-risk youth through mentorship and the arts.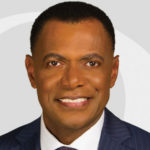 Jim Berry
News Anchor, CBS News Miami
Jim Berry is the main sports anchor for CBS4 News. He anchors the weeknight sportscasts and the station's Miami Dolphins coverage. Mr. Berry joined CBS4 in 1996 from WBBM-TV, the CBS-owned station in Chicago. Previously, Jim worked at WBTV in Charlotte, North Carolina and WJLA-TV in Washington, D.C. Jim is a three-time Best of Miami winner, and has won five Emmy Awards.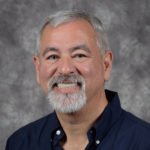 Shed Boren
Professor, Florida International University
Shed Boren, L.C.S.W, Ph.D. is a social worker recognized for his advocacy. He has worked for, and on behalf of, vulnerable populations for more than 30 years, with a focus on those living with HIV/AIDS, chronic diseases, mental health challenges and in poverty. Shed is a highly accomplished executive leader with extensive experience managing and developing complex healthcare systems with Mercy Hospital and Camillus House.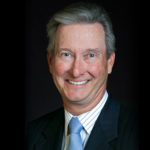 Jeff Diermeier
Chief Investment Officer, UBS Global Asset Management (ret.)
Jeff retired from institutional investment management as the Global Chief Investment Officer of UBS Global Asset Management and subsequently served the profession as CEO of CFA Institute and as Chairman of the Financial Accounting Foundation. He currently sits on several investment and not for profit boards. Jeff and his wife Julie's foundation is dedicated to helping those who need a helping hand in developing their potential.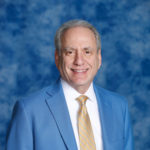 Scott Jacobson – Governance & Compliance Committee Chair
Director, Institutional Retirement / Sales Manager (Central Region), Bank of America Merrill Lynch
Scott is a CPA with a Law degree, currently at Bank of America Merrill Lynch managing retirement in sales. Scott is also an elected official (commissioner) of Buffalo Grove and has been an avid fundraiser for the Parks, the Jewish community, and United Way.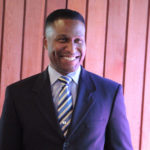 J. Gerard Legagneur
Managing Member, GL Esquire Consulting
J. Gerard Legagneur practices transactional corporate law as the sole member of GL Esquire Consulting, LLC in Miami, Florida and serves as Of-Counsel at Malkin Law P.A. Previously he was a senior attorney at the Miami offices of both McDermott, Will & Emery LLP and White and Case, LLP. Mr. Legagneur first lent his expertise to Guitars Over Guns a decade ago as a pro bono project.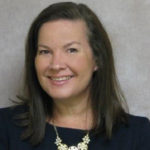 Jacquie O'Malley
Assistant Vice President, Baptist Health Foundation
Jacquie O'Malley serves as Assistant Vice President of the Baptist Health Foundation, actively fundraising as well as overseeing and identifying a variety of philanthropic initiatives and growth strategies, with a special focus on the new Miami Cancer Institute. Prior to joining Baptist Health, she served in a series of progressive roles at United Way of Miami-Dade since 1995.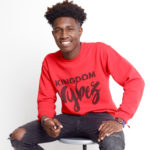 Gabriel Pierre
Guitars Over Guns Alumnus
A proud alumnus of Guitars Over Guns' flagship after-school mentorship program at North Miami Middle School, Gabriel Pierre is an accomplished bassist and emerging community leader. He performs regularly throughout Miami as a member of Unistiq and as the co-founder of Kingdom Vybez, a faith-based performing arts nonprofit.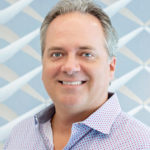 Chad Turner
President, Turner Investment Management
Chad formerly served as a financial advisor for Wells Fargo Advisors in Miami and the former President of Friends of New World Symphony – one of the premier young professional groups in Miami. He brought the group to 500 members raising $500,000 annually. He has come on as an advisor to help establish RISE Miami as a more impactful fundraising and community engagement machine.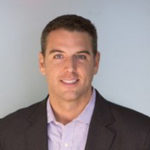 Dave Walsh – Development Committee Chair
Managing Director, FON Capital
Founding Partner, SVP Miami
Dave Walsh serves as the managing partner of FON Capital and is a founding partner of Social Venture Partners Miami. Prior to FON and SVP, he was the CEO of Prescient Edge Holdings. A graduate of the United States Naval Academy, Mr. Walsh was previously engaged in sensitive counterterrorism operations in the U.S., Middle East, Africa, and Latin America.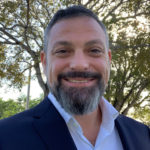 H Jordan Weitz – Finance Committee Chair
Director, Risk Advisory & Assurance Services, Carnival Corporation
H manages a forensic accounting team for Carnival Cruise Lines and manages a three-generation family foundation. He is very well connected in the young philanthropic community in Miami and recently sat on the board of the Overtown Music Project.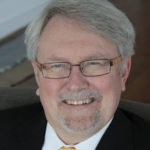 Randall Weston
VP of Human Resources, Oracle (ret.)
Rand has a long history of Human Resources, specifically in the tech world, and spent the majority of his career at Oracle. Rand has a passion for empowering the poorest and most at-risk young people in our country's most challenged communities.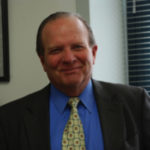 Thomas Vandenberk – Human Assets Committee Chair
Founder, G-PAC
Fmr. CEO, UCAN
Tom suffered the loss of his 15 year old son to gun violence in 1992 and has been one of the most dedicated and effective leaders in strategizing against gun-related death, disability and suffering. Tom is the former CEO of UCAN Acadamy, one of the largest trauma treatment organizations in the Chicago region and a partner organization of Guitars Over Guns. Tom is involved in many political and public organizations that are dealing with youth violence and legislature surrounding gun violence in Chicago.