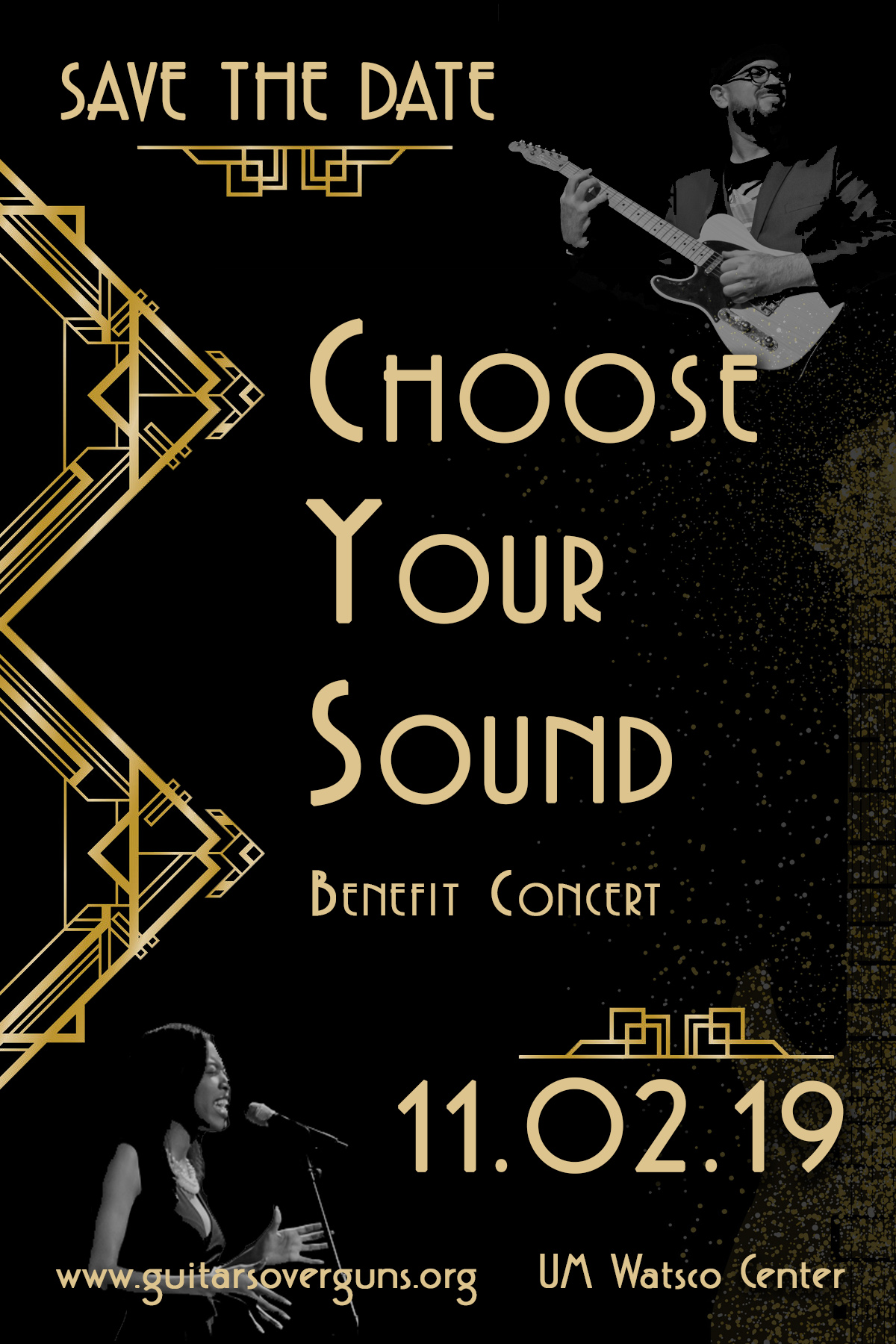 An Epic Celebration of Mentorship through the Arts
Join Guitars Over Guns on November 2nd, 2019 for the 6th Annual Choose Your Sound Benefit Concert, 7:00 p.m. – 12:00 a.m. at the University of Miami Watsco Center!
Guests will enjoy incredible performances from Guitars Over Guns mentors, alumni and special guests, not to mention a delicious selection of fully catered eats and beverages and an unbelievable silent auction featuring 5-star trips, experiences, fine art and so much more. Miami icons Jim Berry (CBS Miami) and KimmyB (HITS 97.3) will emcee the event, and our alumni will share moving stories and electrifying conversation throughout the evening.
This event celebrates Guitars Over Guns' 11 years of making music and changing lives. Cuts in funding for the arts and after-school programs mean our students have fewer opportunities than ever, and as the news reports of youth violence continue to pour in, we are reminded all too often that this type of work has never been more important. 
Since 2008, we have served more than 4,000 youth in Miami and Chicago. This year, our goal is to raise $300,000, allowing Guitars Over Guns to transform the futures of 500 additional students living in Miami-Dade County's most disadvantaged communities. Grab a ticket or become a sponsor, and be part of a movement that empowers deserving youth in our community to create, succeed and thrive!
Click here to learn more about Guitars Over Guns' impact on youth in our community from Miami-Dade County Public Schools Superintendent Alberto M. Carvalho.
Click here to watch our longtime mentor Michelle Forman accept The Children's Trust 2019 Champion for Children Award, and speak about the impact of our programs on her mentees over the years.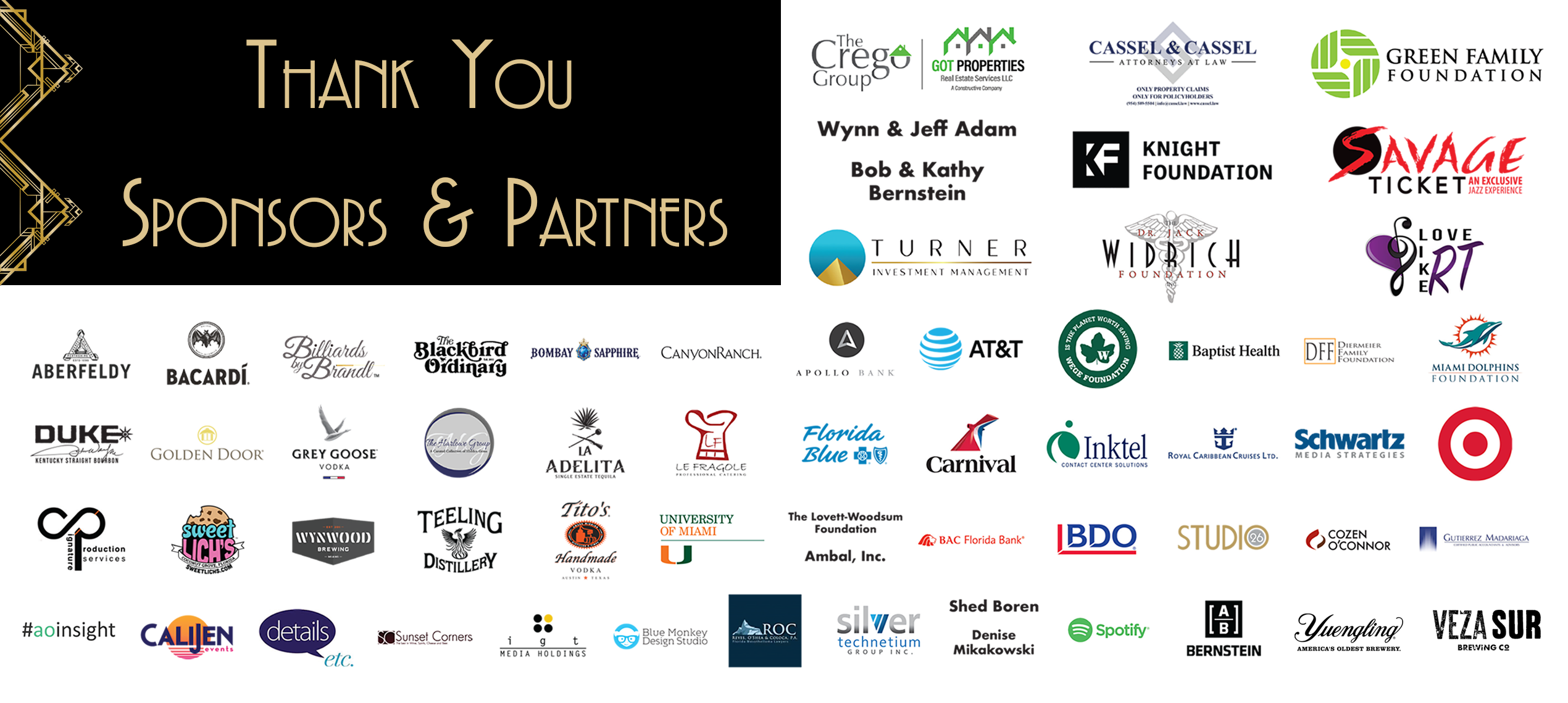 Host Committee
---
Tracey & Christopher Carter
Hillary & Michael Cassel
Dr. Kimberly Green & Mireille Charles
Jessica & Alex Dominguez
Chad Turner
Robin & H. Jordan Weitz
Event Planning Committee
---
Kathy Bernstein
Jessi Berrin
Shed Boren
Nikki Cucinotta
Gabrielle Gianninoto
Tammy Klinger
Adriana Oliva
Jacquie O'Malley
Ana Mantica
Melanie Masterson
Janu Mendel
Denise Minakowski
Denia Roth