Our longtime mentor and Founder of Haven Studios, Andre "ADD-2" Daniels, recently stepped into the role of Regional Director for Chicago. After having served as a mentor to hundreds of young people both in the classroom and in his own Haven Studios, Andre has made an impact beyond words. In his own artist career he has many accolades and recognitions, most recently being elected Governor of the Recording Academy in Chicago and receiving a Telly Award for a poem featured in Michelle Obama's When We All Vote Organization.
We caught up with ADD-2 to hear the story of his journey with Guitars Over Guns since 2014 in his own words. 
How did you get into mentoring? Do you have any stories about your own mentors you'd like to share?
I always loved helping others reach their goals especially those younger than me. From babysitting my family members,  tutoring, being a camp counselor and later public speaking at schools it always felt like I was naturally being pulled into this direction. I also admired the relationship I had with my mentors and wanted to replicate the affect they had on my life. One in particular was my high school teacher Kyle Dixon who seen me rapping in the hallway and told me my words had power and to be mindful of my influence. He would give me albums of different artists like Little Brother and Public Enemy to help teach me how to rap about something beyond violence and see my community as a jewel. His favorite phrase was "Each one teach one. Don't break the chain" and that's something I carry with me to this very day.
How would you describe your journey with Guitars Over Guns over the years and to this day? How did you first hear of Guitars Over Guns? What was your first impression?
It has completely altered my life and helped me find what my life's purpose is. It was almost serendipitous how I found out about GOGO. I was still signed to a record label and had some down time when a friend of mine called me at 6am. He asked if I was still interested in teaching rap and if it was OK to share my number with the organization. I said yes. Two minutes later my phone rings and it was Chad Bernstein. We had a great conversation and he asked if I could come visit the UCAN academy that day. Little did I know that I would be teaching my group minutes later. At first I was surprised but then I felt like I belonged. The students were great, the energy was great and it felt like I found educators who loved music the same way I did.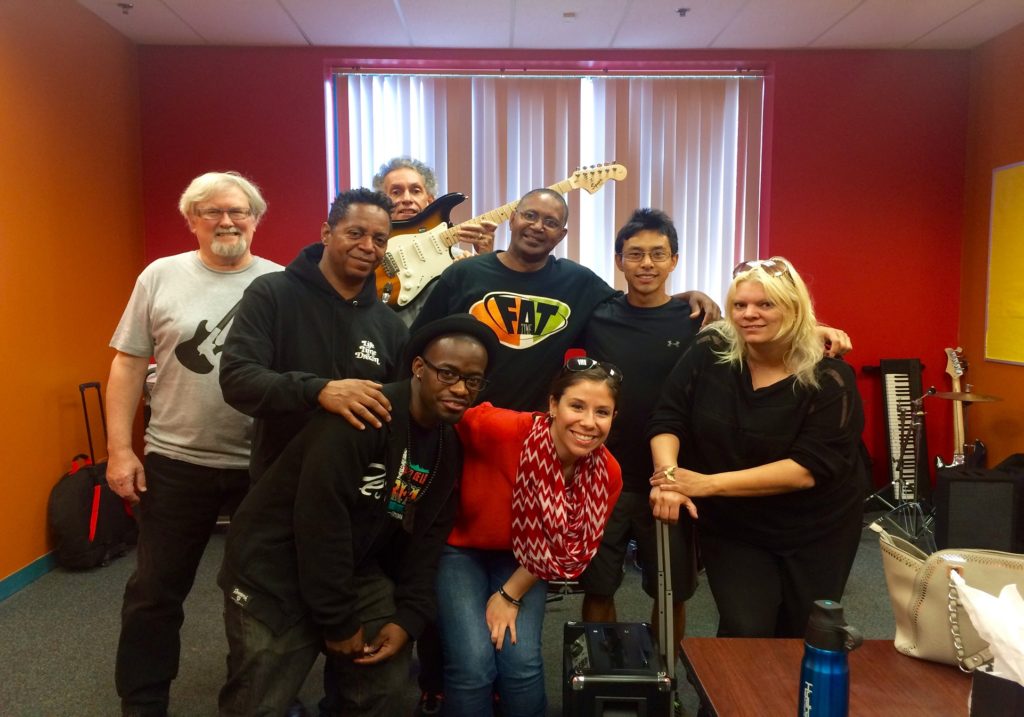 What's next for you and the organization in your new position as Regional Director? 
My goal is to showcase Chicago in a way that shows others what I have always known. Show our creativity, our joy, our work ethic and tell our stories for the world to see. I want each site to feel valued, each mentee to have an unforgettable experience and each mentor to feel fulfilled. It's a little intimidating but I believe in our region.
Any future collaborations at Haven Studios to look forward to?
Currently we are working on a big collaboration with Northwestern University which may last throughout the year. We are continuing to work with the
Bronzeville Blues Collaborative
which is helping to bridge our musical and entrepreneurial community in Bronzeville.
Choose Your Sound! What's one of your favorite albums?
Common's album "BE". It will always and forever be one of my favorite albums. Front to back. No skips.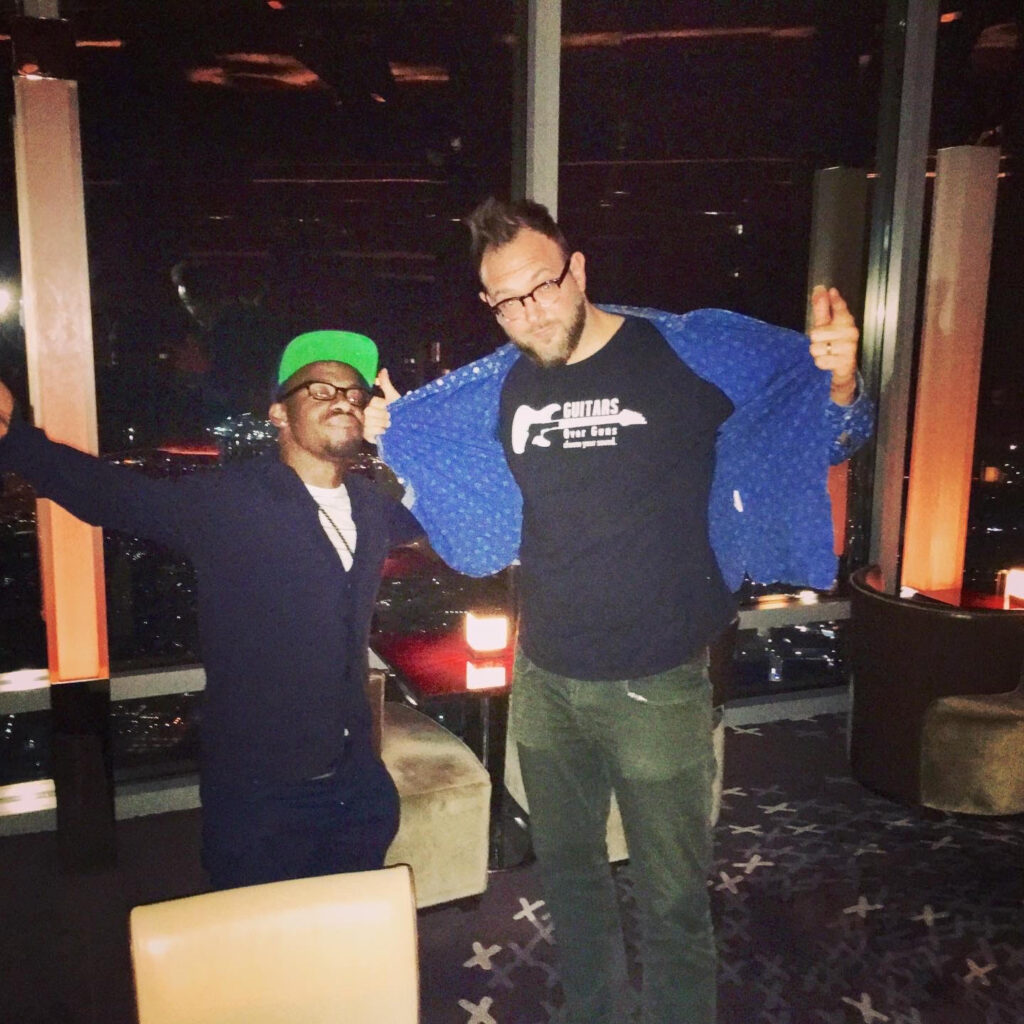 What's one of your ultimate goals for the youth in Chicago?
I want it to become a rarity that a young person dies due to violence. Over the years I have watched our society become numb to the headlines of youth violence. I never want that to become so common that we stop fighting for a better future for them. They deserve to live full beautiful lives.
How has your relationship with CEO Chad Bernstein impacted your life (musically, in mentorship, any other way)?
Our relationship has grown in so many ways and the one thing that I always respect about it is neither of us shy away from the difficult moments or give up on each other. It's one thing to be around during the great times (and as ambitious people we both have had some great times) but we have had spaces where we haven't seen eye to eye. Instead of that being something that drives us apart we always choose to find middle ground. We listen to each other and respect the others opinion and no matter what we find a way to laugh about it later.
Anything else you want to share with us?
Looking forward to taking GOGO Chicago into its next chapter and working to make our communities reflective of the world we want to see.
We'd like to congratulate former Regional Director, Andrew DeMuro, on his transition to a new role as Director of Program Quality. Congratulations are in order  to Dominic "I.B. Fokuz" Pettis EL for his promotion to Programs Supervisor, Chicago, and to longtime mentor, Mark Anderson, for joining the team as High School Programs Manager.
Over at Haven Studios, Jeremiah "RE@L" Fristoe, has stepped up as Studio Director and still actively mentors with Haven Cinema.
Want to work with us in Chicago? Reach out. We'd love to hear from you.