Walker Moseley — Regional Director, Miami
---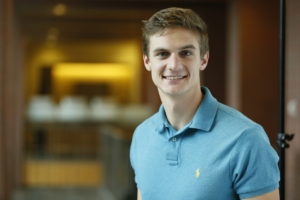 Walker was born and raised in Boone, North Carolina, a small town located in the Appalachian mountains. After graduating from North Carolina State University in 2010, he moved to Miami to complete an AmeriCorps year of service with City Year. Upon completing his year of service with City Year, he accepted a Program Manager position with the organization and oversaw City Year's implementation in Allapattah and Liberty City public schools.
In the fall of 2014, Walker moved to Philadelphia to attend graduate school at the University of Pennsylvania and completed a master's degree in Public Administration and Organizational Development. While in graduate school, Walker was a Leadership Fellow with the Wharton School of Business and worked for the Committee of Seventy, a think tank focused on ethical governance, where he launched a successful pilot program that engages juniors and seniors in Philadelphia high schools through elections-focused service learning.
Upon completing his graduate degree, Walker accepted a position at the School of Education at Drexel University. At Drexel, he oversaw the creation, development, and implementation of a pilot program called DragonsTeach Middle Years, which aims to expand the middle school teacher pipeline in Philadelphia by creating a pathway for Drexel undergraduates, from any major, to add a teacher-certification track to their plan of study without changing their major.