SVP Miami Welcomes Guitars Over Guns as Member of 2017 Investee Cohort
---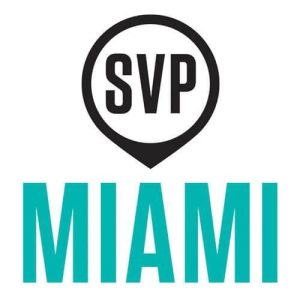 After an intense, 5-month review process, the venture philanthropist Partners of Social Venture Partners (SVP) Miami have finally selected the first official cohort of Investees for their Investee Program. In a highly competitive process, out of 67 applicants, SVP Miami selected Guitars Over Guns as one of 2 stellar innovative, growth-stage social ventures to receive funding and support from 30+ SVP Partners.
We are thrilled and honored receive an award of $100,000 plus pro-bono expert support from SVP's Partners over a 3-year period, and can't wait to work with this incredible community of philanthropists, innovators, and activists to grow our programs and expand our impact on the lives of Miami's youth and future leaders!
For the past 10 years, GOGO has addressed the epidemic of youth violence and disengagement by delivering high-impact, arts-based mentoring programs to empower at-risk youth to take control of their life paths. Currently, we work with 640+ of the most underserved middle school and high school students in Miami and Chicago; as a result, 96% of our students progress academically, where 54% is the average progression in the same schools. 
We are at an inflection point with respect to our growth and impact — over the past 4 years, we have tripled the number of students and sites in our program, and have goals to expand to more national sites by 2020. 
To assist in our national expansion goals, we requested expertise from the SVP Partners in a variety of areas, including honing and developing our earned income strategies — commercial drivers aligned with our mission — so we can diversify our income streams and reduce our dependence on grants and donations.
Chad Bernstein, President & CEO of GOGO, sees that "Miami is growing, philanthropically, in a significant way," and that "SVP represents the evolution of the Miami we want to build, a community of engaged individuals collectively invested in addressing the challenges we face as a city."
Elated with the opportunity to work with SVP, Chad adds: "I am honored that Guitars Over Guns has been selected and am thrilled at the thought of having such dynamic industry leaders to work with. In our short interactions meeting the partners at the pitch day and in our interview, it is clear that SVP Miami has recruited some incredible talent. We can't wait to get to work."
Thank you to SVP Miami for this amazing opportunity! We're looking forward to working with your team to strengthen GOGO and amplify our impact!