Chicago
Reach. Inspire. Support. Empower.
Support Guitars Over Guns graduates by becoming a member of RISE!
---
Guitars Over Guns' RISE program (Reach. Inspire. Support. Empower.) is a twist on your typical young professionals board experience. In addition to creating a platform that connects a network of fun, dedicated, socially conscious professionals, RISE aims to provide continued mentorship to graduates of Guitars Over Guns' middle school programming as they adjust to high school, plan for their futures and explore unique school and work paths that lead to post-secondary success.
RISE focuses on:
Providing academic support and guidance to graduates of our middle school programs

Creating a safe space to network and build relationships with like-minded peers

Arranging experiences and diverse opportunities to advance cultural awareness
Want to support us? Give a little time to make a big​ impact! We are actively looking for RISE Leadership Board members, General Board members, committee chairs and mentors. 
Check out our teams below, and reach out to our Membership team to get involved today!
Be a part of the RISE impact.
Want to learn even more? Scroll down for more information on our board and mentoring opportunities.
---
Available Leadership Board positions:
Vice President

Events Chair
Mentor Chair
of students reported that Guitars Over Guns has helped them feel more confident taking healthy risks and trying new things
of students set, monitored and achieved a personal goal with the help of a Guitars Over Guns mentor
Leadership Board
(5-7 hours/week)*
What It Is: This level is for those with the capacity to give their time and talents on a regular basis. The RISE Board meets monthly to support events, sponsorship opportunities, our mentors and our members.
What You Get: Leadership Board members will work closely with like-minded individuals, create unique experiences and relationship-building opportunities for our mentors and alumni, and play a significant role in building and sustaining the RISE program and its community.
Open Leadership Board Roles — Apply here!
Vice President
This individual will work closely with the President to lead monthly board meetings, provide guidance and support to functional Chair positions, and strategize with Guitars Over Guns personnel on overall strategy. We are looking for someone who enjoys working with multiple functional areas (events, fundraising, marketing, etc.), is generally organized, and wants to take on a leadership role.
Events Chair
This individual will help RISE with researching event opportunities, creating a calendar for the academic year, and executing events (both virtual and in person). They will work closely with Marketing to promote events and create materials/collateral. They will also communicate regularly with RISE mentors. We are looking for someone who enjoys event planning, has strong communication skills, and has an out-of-the-box way of thinking creatively.
Mentor Chair
The Mentor Chair coordinates communication and experiences for the RISE mentors as they partner with our students to support them academically and emotionally during their high school years. This includes supporting the RISE Chicago Program Coordinator with monthly check-ins for Mentors and Mentees and developing new mentor training and sessions for all new mentors twice per year.
General Board Member
(2-5 hours/month)*
What It Is: This level offers access to the Guitars Over Guns RISE community, without the time or energy commitment of a Leadership Board position.
What You Get: General Board members support several different committees based on personal interest, including event planning, community building and fundraising. The General Board will attend quarterly meetings and continue to help us further the mission of Guitars Over Guns. General Board members meet quarterly and support Board committees.
Open General Board Roles — Apply here!
Sponsorship Subcommittee
Grant Writer: We're looking for a grant writer to write and submit grants to various organizations. This person would also help develop any materials needed for sponsorship and ensure we have the best set up for sponsors to engage with RI.SE.
Donor Relations: We need someone with the bandwidth to broker and build relationships with potential donors/donor networks throughout Chicago (and beyond). This person would work heavily with marketing, but would primarily focus on ensuring that RISE is advertised and promoted to donor networks/corporations.
Marketing Subcommittee
Graphic Designer: This individual with graphic design skills would help with more effective branding designs for brochures, header images for blog posts, and potentially any image needed for events and marketing needs.
Events Subcommittee
Copywriting, Production, Events, Social: These committee members will work closely with the Events Chair in researching and executing events. They will take lead on certain projects when necessary, but have the ability to work on multiple areas within events, if they so choose.
---
RISE Mentor
(3-5 hours/month)*
What It Is: For those supporters who may not be musical, but want to serve Chicago's youth in a hands-on and meaningful way, consider becoming a RISE mentor. Our mentors are vetted and trained volunteers who work in small cohorts with our energetic, passionate program alumni. Students in our program are typically looking for someone they can turn to as a sounding board as they develop their high school and post-school plans. In general, our students are looking for college and career advice, exposure to internships, and caring adults who can help them achieve their goals.
What You Get: Under the guidance of our High School Mentoring Chair and RISE Program Coordinator, mentors are trained volunteers who get to create personal relationships with Guitars Over Guns program graduates and help them plan their adult journey. Mentors participate in 6-8 annual large group and small cohort programming events such as college campus visits, test prep and post-secondary planning, college application support and resume and interview guidance.
Andrew DeMuro
Chicago Regional Director
Liz Winter
Mentorship Chair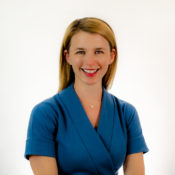 Lisa Travnik
Membership Chair
Jennifer Mercer
Operations & Development Chair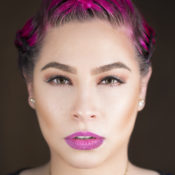 Marisol "Pinqy Ring" Vélez
RISE Program Coordinator