Join our mentorship through music movement.
From curtain call to final bow, our partners make an impact every step of the way. As an official Guitars Over Guns Partner, you're a VIP in every audience we entertain, From our "GOGO in the House" showcases to our Choose Your Sound Benefit Concert – and all things in between – you'll groove to the music, watch our kids shine on stage, and know that you are making a difference.
Benefits include:
Marketing exposure for your company logo/family name

Backstage passes and exclusive invitations to programs & events 

A VIP Table at our 2022 Choose Your Sound Benefit Concert (more information coming soon!)
Ready to rock with us?
For more information or to secure your partnership, please contact Michelle Mavorah, Manager of Donor Impact at michelle@guitarsoverguns.org.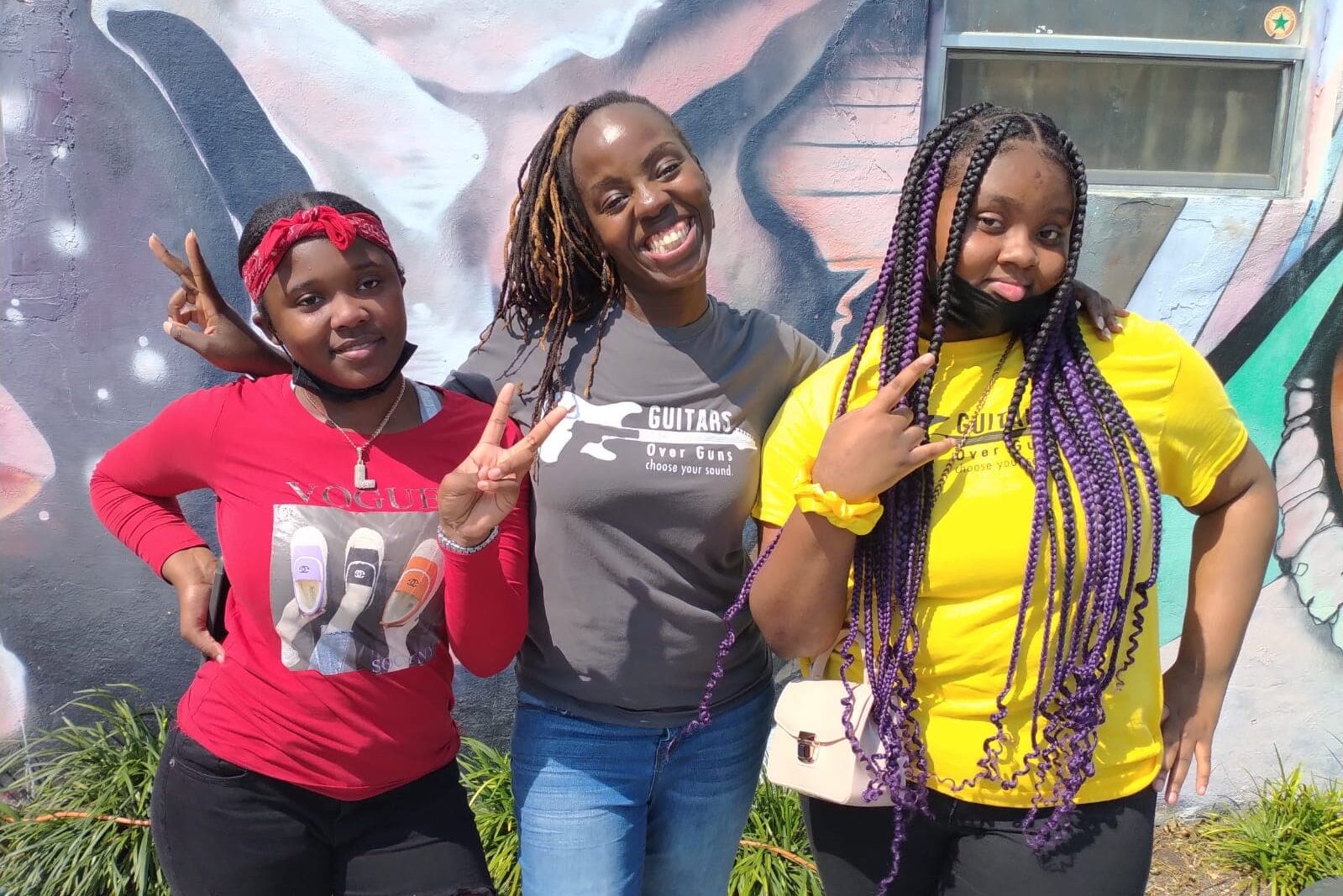 Music Video Shoot
March 2022 • Album coming soon!
Welcome to the GOGO Family, 2022 Miami Partners!
Thank you to our 2021 Partners!