Lianna Squillace — Voice & Project B.E.A.S.T.
---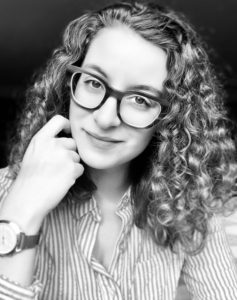 Lianna Squillace is a sound designer and vocalist currently based in Chicago. Before moving to Chicago in 2013, Lianna studied professional music at the Berklee College of Music in Boston. She ultimately earned her Bachelor's in Audio Design and Production from Columbia College Chicago, and will graduate with a Master's in Sound Arts and Industries from Northwestern University in summer 2019.
After finishing her undergraduate degree, Lianna worked as a recording and mixing engineer for the Chicago arm of the musical movement Sofar Sounds from 2015 to 2017. Lianna went on to work as sound designer for the acclaimed web series Brown Girls. The series premiered in February 2017 and in July of 2017 was nominated for an Emmy in the "Outstanding Short Form Comedy or Drama Series" category. She then worked as sound designer for the Instagram-based micro-series Menace. Menace premiered on Instagram in November 2017, its final episode going viral shortly after.
In addition to her extensive work as an audio engineer, Lianna continues to perform throughout the greater Chicago area. Her first single was released independently in August of 2018 and she anticipates the additional release of original work before the end of 2019.