Guitars Over Guns Haven Studio
Empowering youth. Strengthening communities.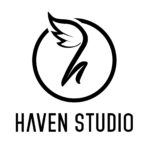 Haven Studio, located in Chicago's Bronzeville neighborhood, is Guitars Over Guns' first community-based recording studio. In partnership with Mt. Pisgah Missionary Baptist Church, this unique program features no ordinary classroom. Instead, students have access to a fully equipped professional music studio, allowing them to use industry standard technology to develop original music and learn vital, career-track skills in music production and engineering.
Led by critically acclaimed artist Andre "Add-2" Daniels, our Haven Studio students receive instruction and mentorship from some of Chicago's most accomplished music professionals, who guide and empower them to discover meaningful connections through artistic self-expression. Add-2 has received acclaim from Chicago's own, Grammy Award–winning Common, saying, "He is somebody who seems like he really cares about the culture and cares about uplifting people, and that's inspirational to see."
Uplifting the youth in our community is central to the mission of our Haven Studio. Through this program, we aim to build confidence within each student through music, mentorship, and community service. Every week, our students not only create original music – they also take part in community improvement projects and team-building field trips. The program offers a safe space for young people from vulnerable communities to come together and make their community safer and stronger through artistic expression and outreach.
of Haven Studio students identify as youth of color.
of Haven Studio students are young men of color.
of Haven Studio's nearly 100 mentees have gone on to further employment, educational, vocational & volunteer opportunities in their communities.
Support the Guitars Over Guns Haven Studio