MEET SOME OF OUR ROCKSTARS
As our 9th annual Choose Your Sound Benefit Concert approaches, staff, mentors and mentees alike are preparing for the big day! We interviewed some of our current students and student-alumni band, the Atomic Lollipops, to get an inside look at how rehearsals are going.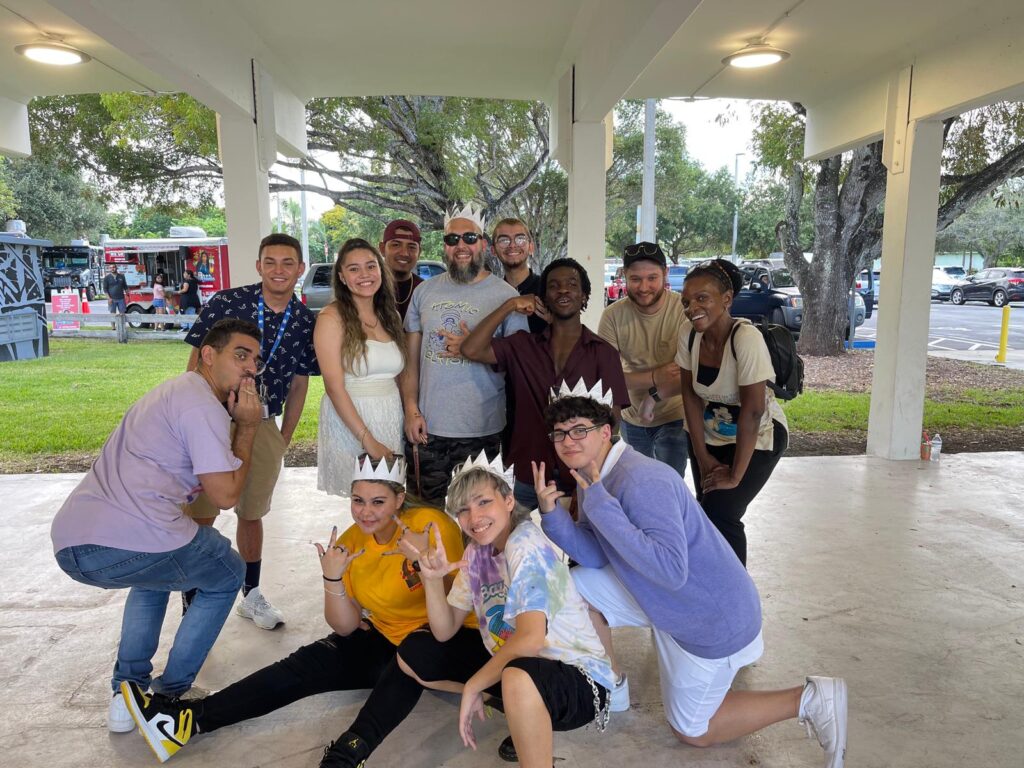 How would you say your experience with GOGO has prepared you for this special performance?
Ari:I would say that my experience with Guitars Over Guns hasn't just prepared me for this special occasion, but for every single performance I've ever had so far. I am very excited for this event, and I am looking forward to seeing everyone have a wonderful time and to experience the students' potential.
Malik: I'm very excited!!! Whenever I have a GOGO or Atomic Lollipops related event to go to I look forward to them with such authenticity, because I love the energy of everyone and what makes me happy is seeing that everyone else is– it causes me to truly feel that no matter what anyone is going through there is always a bright side to every coin!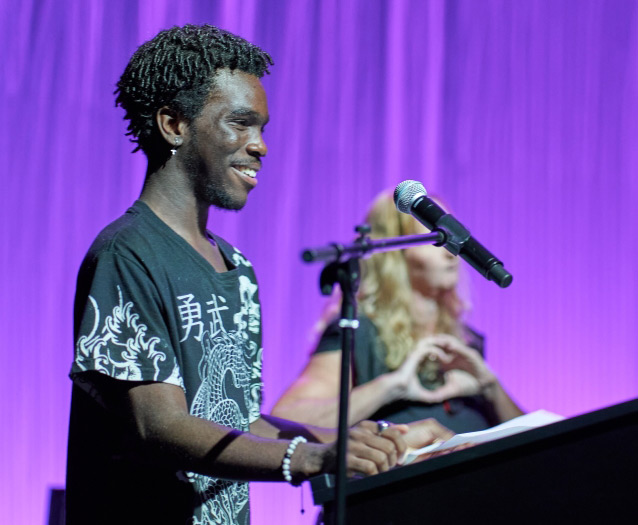 When did you become interested in music? 
Malik: I became interested in music when I first heard my grandmother sing. I remember it as bright as day, sometimes when I play my guitar I can still hear her voice. She was always so happy. She really taught me that these instruments are really a language that connect everyone. 
Atlas: GOGO has mainly helped me gain the confidence to perform. Originally, I felt as though my voice wasn't something worth highlighting or focusing on; that I was better off as a background singer. But GOGO has helped me see the value in my voice, my thoughts, my ideas, and my presence. 
I have been interested in music ever since I can remember. Specifically, ever since I was 5, I've been obsessed with the musical Phantom of the Opera. Singing was my way of expressing myself when words failed. As I grew, my life began to revolve more and more around music. Now, I can barely survive without it.
What's one thing you would tell someone who's afraid to perform in front of others?
Francheska: I would tell them to think of it in this way, "They are there to enjoy your performance and be entertained by you, not to judge or laugh. You doing great the way you usually do will excite them very much."
Lizzy: Don't think that there are people there while you're performing. If it helps, when performing you can think that it's you by yourself. 
Remy: "Me too dude. Let's be nervous together."
Ari: I would tell them to select a specific spot and just stare at that spot so your eyes won't scatter all over the place looking from side to side.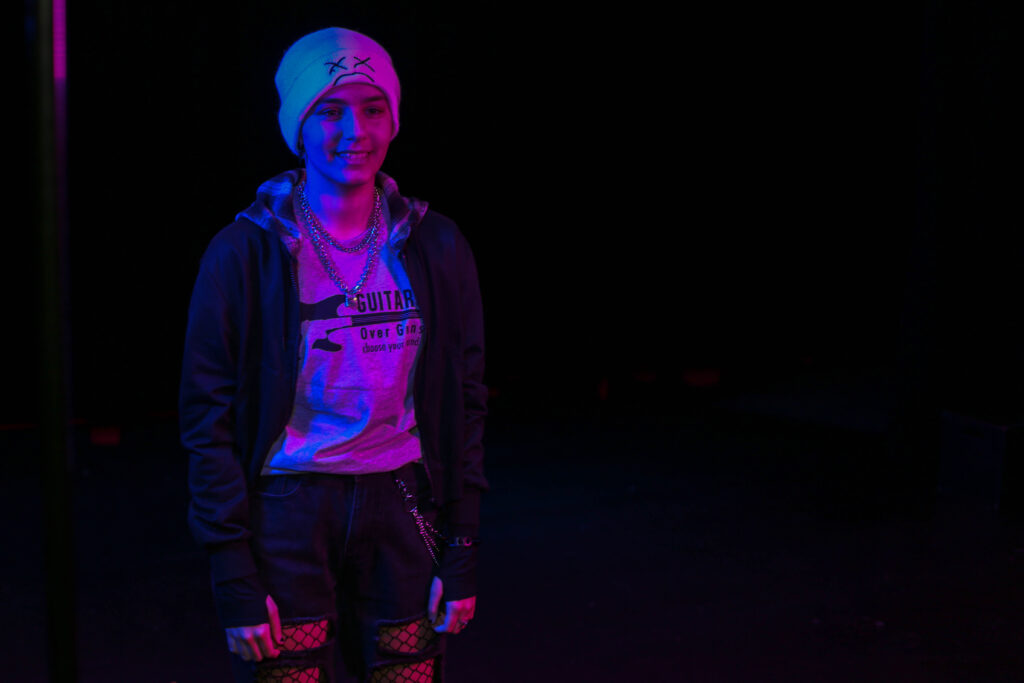 One thing you wish to say to your mentor?
Malik: One thing I would say to my mentor is that I haven't seen anyone this talented since 1975 (haha), and want to thank them for how amazing they've been, they have really changed my life and helped me to really appreciate where I'm at.
Atlas: If it hadn't been for their support and kindness, I would not be where I am today. So, as basic as it is, my message would simply be thank you.
Ari: I would like to say numerous things to my mentors. I would like to say to Dr. Tim Jago, thank you for teaching me the fundamentals of jazz and the dynamics. I would like to say to Ms. Justine, thank you for teaching me your vocal techniques. And there's one more mentor and dear friend I would like to mention, even though he's no longer with us (on site) I still call him my mentor to this day. Antonio Monty Shelton has mentored me and even was like a father figure towards me. Thank you.
What are some things you do to get in the zone for a performance?
Ari: A routine I do before a performance is to go over my materials and have tea before every performance.
Lizzy: Honestly, just practice a lil bit and then hangout with my band members, give each other little talks and then to end it off we all sing and dance sometimes together.
Kevin: Some things I do to get in the zone is hype myself up and take a deep breath!
Remy: I don't really know how to get in the zone yet. I still get all noivis (nervous).
Photos: Atomic Lolipops, Malik at our End-of-the-year Celebration, Atlas at our "Be Alive" music video shoot