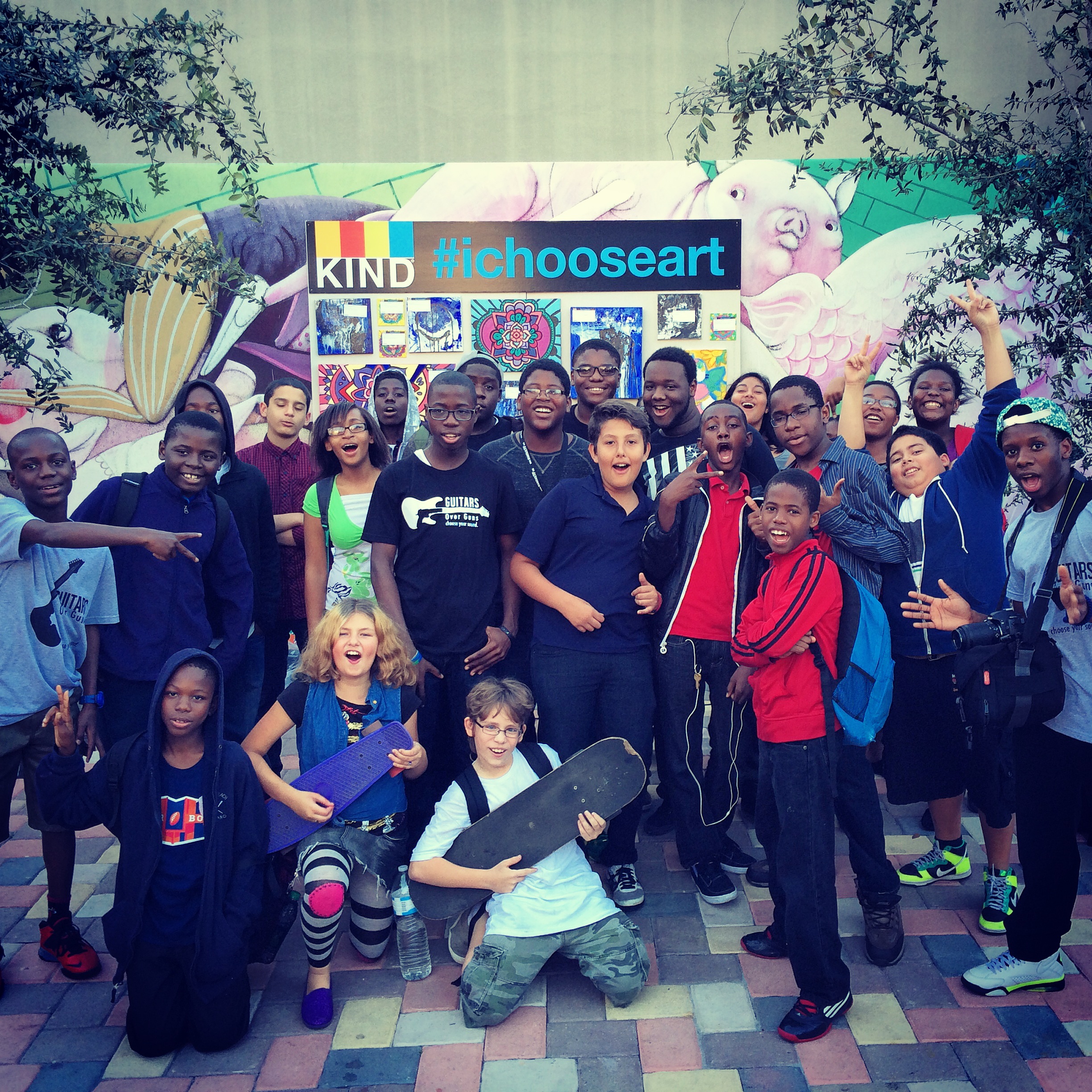 The end of 2014 was an exciting time for Guitars Over Guns! November and December were packed with performances. We spent three days performing at the Miami International Book Fair. Our students had a blast visiting booths, painting faces, and learning about all kinds of cool stuff! Most importantly, we saw some of our students break out of their shells for the first time on stage. A week later, two of our alumni performed at the Life Time Turkey Trot 5K and 10K races in Tropical Park. Rody and Santa win the award for earliest performance of the day – they played at 8 a.m.!
December brought about a very exciting opportunity for us to join forces with The Motivational Edge (ME) and team up with KIND Healthy Snacks for their #ichooseart campaign, an initiative to shine a light on the importance of music and the arts in the lives of youth. GOGO spent weeks rehearsing with ME to put on a variety of pop-up street performances, an art gallery, and a kickoff event at Brickhouse. Despite getting nearly rained out at the event, our kids persevered and showed the adults a thing or two about staying positive through adverse conditions.
We closed out the year with an amazing school concert at each of our three schools in Chicago and Miami, and a performance for the Orange Bowl Committee at the Trump International Hotel in Miami. What a way to bring in the holidays!