Adriana Oliva – Director of Events & Communications at theAOinsight
---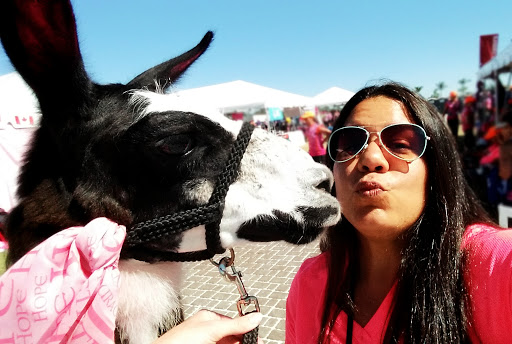 Adriana Oliva and her company theAOinsight Group, joined the Guitars Over Guns family in February 2015. A former 'band geek', Adriana could not pass up the opportunity to work with GOGO on their mission to provide music and the arts to youth. Music was such an important part of her upbringing that she saw an amazing opportunity to pay it forward by taking on GOGO as a pro-bono client.  
Kicking off her career in event planning in 2003 with a passion for coordinating events and bringing people together, Adriana's work has ranged from coordinating major cultural events in Miami, to hosting and organizing press conferences and other media-related events, social & corporate events, catered affairs and working with several non-profits and cultural institutions across South Florida, helping generate awareness through digital media.
theAOinsight, is a full service communications, marketing, design and events firm. Adriana's clients have ranged from the political arena, to prominent foundations, businesses, festivals, municipalities and private events. Adriana loves her community and shows her appreciation of it by volunteering and giving back.
"My strongest suits are: continuously thinking as if there is no box and when meeting someone new, exploring how to best collaborate and fortify relationships. This enables me to seek new opportunities and create partnerships beneficial to all." ~ Adriana
Contact Adriana, theAOinsight@gmail.com